Hire the highly experienced Frontend Developer
Hire front-end web developer to develop full-featured, scalable web applications.
Hire Frontend Developer
Looking for a dedicated Web App Developers for your Business? Drop a line to us and we will provide you with a handpicked Developers that encompasses every aspect like development, deployment and maintenance at cost-effective rates.
Hire AngularJS Developer
Hire ReactJS Developer
Hire VueJS Developer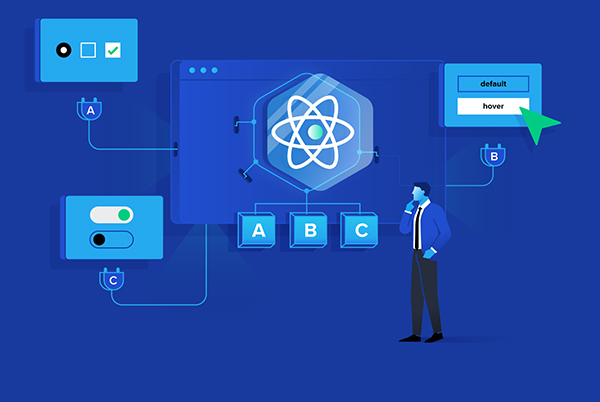 Our dedicated team of Frontend web developers consults on scope, technical feasibility, development, and iterations.
Hire Frontend developers, programmers to grow your application based on evolving market realities and technology trends.
Hire expert front-end programmers to work on projects of any scale, magnitude, and complexity. Our team of expert front-end web and mobile developers always travel the extra mile to design and develop the most functional and creative solution.
We ensure dedicated front-end developers are a remote extension of your existing team. Whether you require a dedicated remote front-end development team or as a stand-alone front-end developer on an ad-hoc basis for your next project, we provide the flexibility to scale your team based on your needs.
Front-end Technologies
eDelta Enterprise Solutions provides access to a pool of expert Frontend developers so that you can focus on business.
Expertise of Our Front-End Developers
We have India's best front-end developers in our teams who have expertise in working on different niches & complex business problems.
Custom Front-end Development
Hire Front-end developers from eDelta Enterprise Solutions who develop web applications that offer simple, intuitive, attractive, and responsive user interfaces.
Design Concepts
Our front-end coders use web programming languages such as HTML5, CSS, and JavaScript along with a Bootstrap framework to develop web applications.
PSD to HTML Conversion
Hire front-end engineers from eDelta Enterprise Solutions who will convert your PSD design to themes for WordPress, Reactjs, Angular, knockoutJs, vuejs, etc.
SEO best practices
Hire front-end developers in India who implement the best SEO practices in your web applications by coordinating with the digital marketing team.
UI/UX Testing
Hire top front-end developers in India who will provide testing services for your existing web applications and fix the bugs in no time.
Front-end Migration
Our experienced UI developers, engineers, and coders are proficient in migrating your web applications to back-end web development.
Website Maintenance
Our experienced front-end developers, engineers, and coders provide you with post-maintenance of the web applications at a pre-decided minimal charge.
Performance Tuning
Hire front-end developers from eDelta Enterprise Solutions who will optimize your web applications using the front-end optimization services to become browser friendly and get easier to load.
Flexible Models for Hiring Front-end Developers
Flexible models to hire frontend programmers based on your business requirements and budget. Get a dedicated team of expert frontend developers to work exclusively on your project.
eDelta Enterprise Solutions
Managed Team
With our unique hire managed team services, we will take care of all your project needs with a dedicated development team & manager. We take full responsibility for app development needs to complement your core business goals.
Client
Managed Team
Our team of experienced mobile app developers will work with your in-house team or project managers. Our talent pool will provide complete offshore development support, ensuring high quality and cost-efficiency.
Hybrid
Model
The hybrid model provides the benefits of different models such as deploying your team on-site and the other section works from offshore development centers. It effectively combines the best of both hiring models to give you agility and flexibility.