Our eLearning Development Expertise & Solutions
We are rated as one of the top eLearning development companies in India creating custom eLearning solutions for enterprises to grasp things in an easier and faster way. Our software developers create fully functional solutions to cover various e-learning domains like Microlearning, Social Learning, Blended Learning, Video-based Learning, Personalized Learning & Content Curation.
We are the leading educational software developers that specialize in developing various kinds of software that either directly or indirectly helps the community of young people who need to study various subjects. We have developed software of varying complexity levels. This includes the ones that help in solving simple calculations to the ones that control entire institutions. A significant amount of automation is implemented at various levels in more complicated software like a school management system. We also have a track record of developing related software like the ones that help with generation of reports and automated messaging as an action of parental control.
We make sure that we are always in close contact with the client that we are working for, and can work fast to meet new requirements that arise in the development process. We also make the software incredibly modular so that the client can upscale any part of the software independently and quite quickly. We carry out bug fixes and update requests for our clients whenever they want them, and we are very good at keeping up with trends and any competition that may arise from the market. We know exactly what the end users want and also what our client wants us to do in their project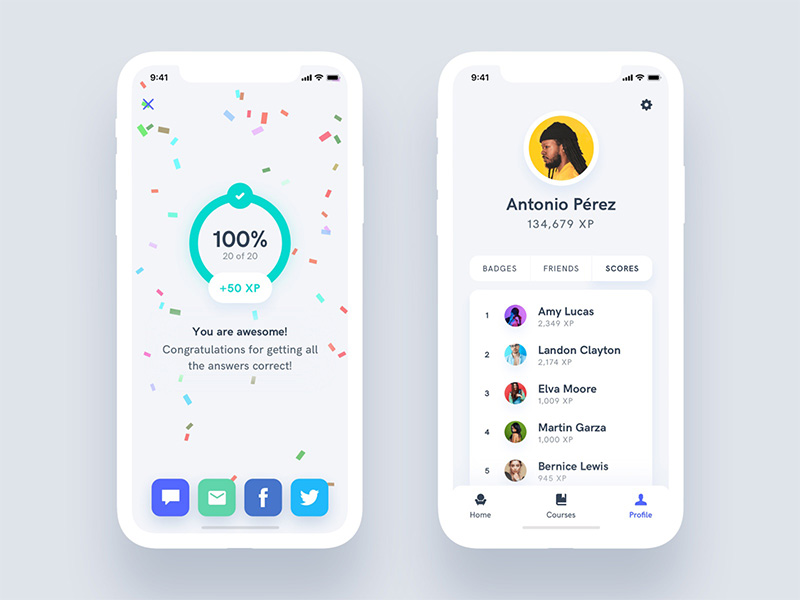 Creating custom eLearning solutions Creating custom eLearning solutions
for different sectors
We cover all important sectors and provide them with business-specific eLearning software solutions that effectively caters to their business challenges and goals.

Education Providers
Our eLearning development team apply both traditional and innovative e-learning approaches to invigorate the learning process with new technologies which will enable the educators to understand their learners and deliver solutions that cover diverse e-learning techniques using modern AR/VR enabled learning.
Corporate Sector
Organizations of any size can use our eLearning services and solutions in order to drive their employees' performance through the digital education approach. This, in turn, will improve the organisation's outcomes and cater to the education needs of the various user groups.

Non-Profit Sector
eLearning development services and solutions are very beneficial for different Non-profit organizations as it helps them in enabling consistent employee training, volunteer engagement which in result slows down the training costs. Our e-learning solutions help organizations to provide quality training solutions in an interactive way.
Our Educational software services
Following are the many educational software that we have developed for many clients over the years. Each software has its own unique set of requirements and we have our experts that help us meet all such requirements.
Language learning software
Language is one of the basic mechanisms in which information spreads and as such we take every software based on the idea of teaching knowledge in an easy manner very seriously. We have invested a lot in artificial intelligence that increases the interactivity between the software and the users, who in this most often happen to be students. We also have our own UI design team, which makes the interfaces of these software attractive.
Math software
Math has been important to education since its discovery, and we have experts in our development team that can help in the process of automating the discovery process for any complicated math problems. While this is helpful for people who deal with higher level problems, we also design software that help students conceptualize abstract problems with attractive and interactive graphic tools.
Research tools
Research is dependent on students and faculty members getting the right and accurate citations to appropriate articles in science and technology that concerns the problem at hand. The application developers we have know this and try to minimize the effort and delay associated with it. Such research tools developed by us also help to easily publish new research in the scientific community. The new research is automatically uploaded in public databases.
School management software
School management software is the most complicated educational software we provide. It can handle entire departments of a school in some cases. This includes tools that help handle repetitive tasks that nonetheless are very essential to a school to keep it running smoothly. Examples include the accounts section, admission form checking and sometimes even making sure exam paper validation. Hardware controls can also be automated using school ERP software.