Energy & Utility Industry solutions
Optimize asset maintenance and manage critical information and operations with Utility industry solutions from OpenText
Challenges with Energy & Utilities Industry
The modern utility faces an array of challenges due to growing demand, stricter regulations, environmental mandates, and consumer expectations. These challenges require strategic technology investment and innovation. The industry is seeing the following trend
Convergence of information and operations technology
Increased use of connected devices
Increasing customer expectation
Changing customer engagement models through deregulation
Increased compliance and regulatory requirements
Distribution generation
Increased generation from renewables
Mergers and acquisitions
Pressure to innovate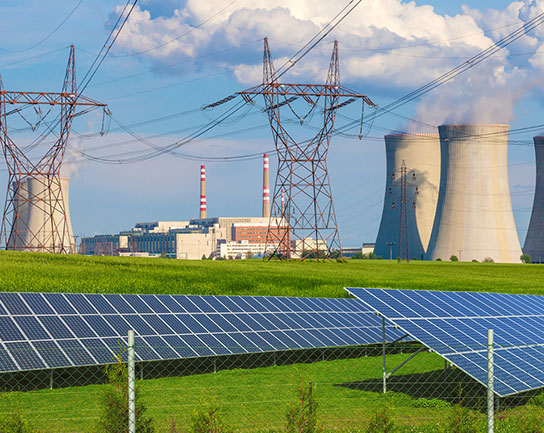 Our Energy & Utilities software development services
As a top entertainment software company, we have expertise over various individual software services that are relevant to the entertainment industry. Following are some of the many services we provide at top-notch standards to our clients.
Operations and Asset Management
Whether your asset portfolio is in the millions or billions, operating in a regulated or deregulated market, we bring a strong understanding of how you can use the right tools and applications to achieve greater asset performance, reduce risk and downtime and make sound investments for the future.
Business Technology Transformation
Getting the most of your technology investment is challenging for organizations of all scales. eDelta Enterprise Solutions can help you understand, deploy, upgrade and optimize your technology investment for all your business functionsfrom finance and HR to AMI and Customer Service.
Workforce Enablement
Enable your people to be in the right place at the right time with the right tools for the job. eDelta Enterprise Solutions experts can help you know exactly where your people are and need to be, predict workforce levels and estimate your capital projects more accurately.
Engineering Solutions
Our smart meters, smart solar and wind, diagnostics solutions and intelligent vehicle tracking devices can help you build a smarter, more agile and more resilient organization.