Transport & Logistics IT Solutions Provider
As a reputed Logistics software development company, we offer end-to-end logistics software development services to automate and simplify all repetitive tasks and reduce any risk of human errors.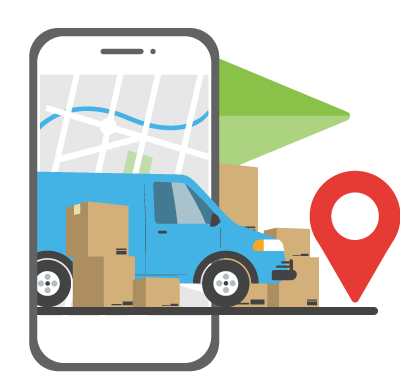 Challenges of Supply Chain & Logistics
Transport & logistics business is all about managing business across widespread geographic locations. This means proper communication and coordination is very important apart from staying with the clock. Our technology-driven solutions are focused on offering the best possible answers to all your challenges.
Supply Chain Visibility
Warehousing & Storage Issues
Stocking and Priority Management
Environmental Compliance Issues
Managing Supply Chain
Providing Better Customer Experience
Dealing with Undefined Performance Metrics
Reducing Transportation & Operational Cost
Last Mile Delivery Issues
Dealing with Different Region Taxation
Dealing with Fuel Price Volatility
Our Supply Chain & Logistics Software Development Services
As a top Logistics software development company, our proficient developers provide full-stack logistics software development services for automating and streamlining any repetitive tasks and minimizing the risk of human errors.
Warehouse management
We provide Logistics software development services which helps in optimizing the warehouse operational tasks. Warehouse management solutions help in organizing goods, reducing risk of human errors and automates all the tasks.
Route mapping
Our team of highly skilled professionals create well-optimized routes for almost all the carriers for reducing the fuel costs. By having a very less time to travel, there will be a chance to minimize any fuel expenses and strengthen the freight line.
Fleet management
We provide secure and custom logistics software development that helps you in tracking the level of load level, condition of equipment, and also the fleet position. This will help the transportation to be much more profitable and even secure for the drivers.
Assets tracking
As a leading logistics software development company, we analyze and track outgoing or incoming shipments. We also monitor the condition of cargo clearly. Inventory management systems keep you updated about the condition of the equipment.
Transportation management system
We provide TMS solutions which can choose a transportation agency automatically based on the cargo type, route length, as well as the previous cooperation. Also, TMS services are very important for the logistics sector.
Supply chain management
Supply chain management software deals with sales processes, inventory management, supplier management, and purchase-order processing. Many logistics organizations can make use of the supply chain management to obtain great profits.