Travel, Tours, Booking & Hospitality IT Solutions
Boost your Sales by Simplifying your End to End Travel Business Management Process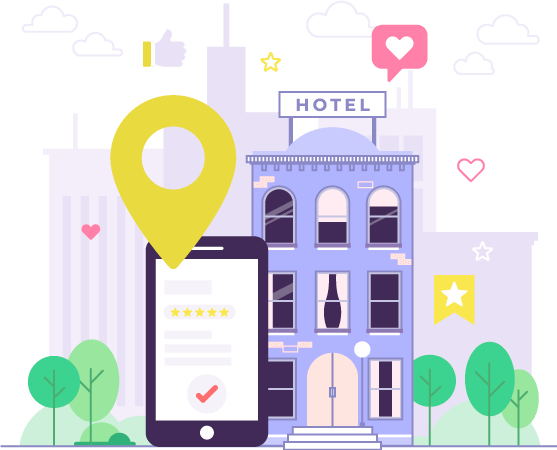 Challenges in Travel & Tourism Business
With the advancements in technology, the customer's expectation also increased in travel and tourism industry – We help you meet & and overcome your challenges with latest cognitive technologies.
Meeting Stiff Competition
Increasing Customers Expectation
Meeting Advance Technology
Global Taxation & Regulations
Delivering Customer Experiences
Reducing costs & increasing profit
Managing Schedules & Timings
Our Travel & Hospitality Software Development Services
We are a leading Travel and hospitality software development company with a team of highly skilled developers providing end-to-end travel and hospitality software development services to reputed clients globally.
Hotel and ticket booking solutions
Our in-house travel app developers are experienced and knowledgeable in developing web as well as mobile based robust, secure, and flawless platforms that helps customers to avail scalable hotel and ticket booking solutions.
Travel Agency Software
Our dedicated developers completely focus on crafting the travel agency software which helps customers to get constant alerts and required reminders about their travel time along with best hotel recommendations depending on their location.
Vehicle booking solution
With a team of proficient on-demand travel app developers, we strive hard to develop and design robust, scalable, and custom apps for almost all travel agencies that assist you to offer personalized vehicle booking solutions for your users.
Virtual tours
Our team of certified and trained developers will assist your traveller stakeholders to go through the hotel property and also the destination from their location in a convenient way. We fulfil this by utilizing the most trending VR functionality.
CRM solutions
We offer travel agencies and hotels the CRM solution to support them in organizing all the user details and employ them to give the customized services by completely focusing on improving the customer satisfaction and engagement.
Hospitality management system
As the best travel and hospitality software development company, we offer end-to-end hospitality management solutions to streamline all the reporting and analytics. We offer secure and robust software that increases your business efficiency.